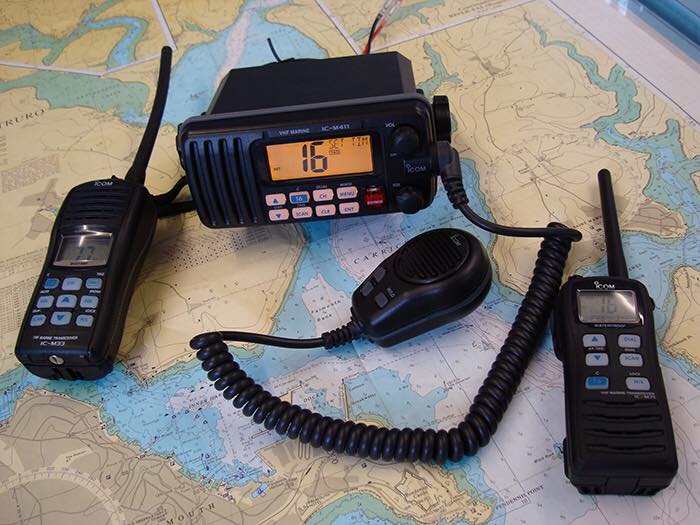 SRC Courses
We are pleased to confirm that our SRC Courses are run regularly on Saturday and Sundays.
Both days will be starting promptly at 09:00: Saturday concluding by 17:30. On Sunday the course will be followed by the exam which takes about an hour for each pair of students so depending on the order examined we expect everyone to finish by around 2pm. Coffee and tea are available throughout both days but you must make your own arrangements for a half hour lunch break on Saturday.
You will receive an RYA Course Book G31 ahead of the course. In the absence of an updated handbook and syllabus publication G26, I have pulled together the series of questions which will be the basis of the six papers for the short (30mins) largely multiple-choice written exam.
The course comprises lectures, as well as hands on experience with a GMDSS radio as well as further opportunities to familiarise yourself with both the equipment and the process by use of role play.
In order to facilitate the issue of the licence you will require a passport size photograph (not a Polaroid) with you name printed on the back.
The course requirement is for 10 hours tuition some of which may be self-taught, and we would encourage you to read the material as much as you can.
It is important that you are familiar with the Phonetic Alphabet before you join the course.
The course fee comprises two elements:
The fee of £90 (member's) or £115 (non members) is payable to Douglas Bay Yacht Club which includes the costs of the materials. Because we are only able to accept six students on the course this needs to be paid in advance to secure a place. The course is not refundable.
PLEASE NOTE IN ADDITION TO THE COURSE FEE THE BELOW FEE IS PAYABLE.
Insofar as the exam/Licence Fee (currently £60) is concerned this is payable to the RYA and can be settled in two ways, either:
bring a cheque payable to the RYA or cash with you on the Sunday of the exam which is paid directly to the examiner, or
online at www.rya.org.uk/go/src which explains all payment options and gives further information about the exam.