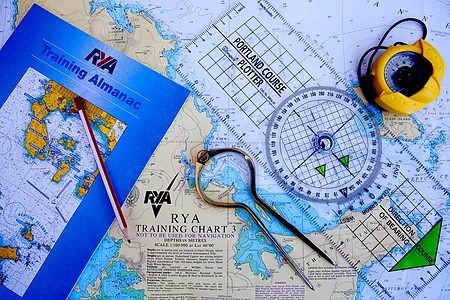 September 2022 Day Skipper Course
We are pleased to confirm that our next Day Skipper on-shore theory course commences Wednesday 28th September 2022. The course comprises 10 weeks of Wednesday evenings 19:00 – 21:30 and Sunday mornings 09:00 – 13:00 and includes four exams. The final timetable may need to be modified.
This course will take your theory knowledge to the standard required for the Dayskipper practical exams, concentrating on advanced navigation, meteorology and passage planning and pilotage skills.
The Course fee is £250 for Members and £295 for non-members(include 3 months temporary membership). All written materials are included, however you will need some dividers and a Portland type plotter.
The course is taught over 40 hours with four exam papers and is taught over a series of Wednesday evenings and Sunday mornings.
Course topics include:
position fixing
course shaping and plotting
tidal knowledge
use of almanacs and admiralty publications
electronic position finding equipment
taking and interpreting forecasts
plotting weather systems
weather predictions using a barometer and by observation
collision regulations
customs and excise regulations for cruising abroad
It allows some time for revision of the basics and then moves on to advanced navigation techniques.
If you would like to attend then please booked your place by emailing info@douglasbayyachtclub.com.